Our Industry Partners


Applied Research Associates was founded in 1979 and is an employee-owned scientific research and engineering company dedicated to solving critical national problems to improve our safety, security and way of life. ARA has earned significant recognition in National Security, Transportation, Energy & Environment, and Health & Human Safety and has set standards of excellence in service and technology that extend into new territory. ARA is the company that government and industry turn to for innovative technologies and solutions with employees who have the expertise to tackle the most challenging technical problems. For more information about ARA's Biofuel Initiative go to: ara.com/fuels.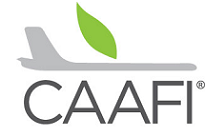 Since 2006 the Commercial Aviation Alternative Fuels Initiative (CAAFI) has sought to enhance energy security and environmental sustainability for aviation by exploring the use of alternative jet fuels. CAAFI is a coalition of airlines, aircraft and engine manufacturers, energy producers, researchers, international participants and U.S. government agencies. Together these stakeholders are leading the development and deployment of alternative jet fuels for commercial aviation. CAAFI's goal is to promote the development of alternative jet fuel options that offer equivalent levels of safety and compare favorably on cost with petroleum based jet fuel, while also offering environmental improvement and security of energy supply for aviation. For more information visit caafi.org.


Glades Crop Care (GCC) is one of the nation's largest crop consulting firms and has won national and international recognition for pest and disease management programs. Services provided by GCC include scouting and crop consulting based on sustainable integrated pest management systems, food safety program development and implementation, efficacy and residue studies compliant with Good Lab Practices. SPARC is partnering with GCC as part of its workforce development objective to train and develop carinata consultants in the Southeast US as an available risk mitigating support system for a carinata based renewable fuel and bioproducts supply chain in the region. To achieve this, SPARC will support GCC's internship program where interns will be educated by GCC professionals about carinata growth and development, common pests of carinata and their management, in the context of existing cropping systems in the region. For more information about GCC's services and activities go to: www.gladescropcare.com.