Message from the Executive Committee
Timely planted, mild winter, great-looking crops and we were almost beginning to believe that the 2019-20 carinata season would be a winner at all SPARC locations. Not so fast! Depending on where we are in the US, the COVID-19 pandemic has had the majority of us confined to anywhere between 20 to over 30 days of limited activity, social distancing, and remote working, all while discovering the evolving and seemingly limitless capabilities of the virtual world. What that means for production agriculture and research, extension, and education efforts are, missed data points, missed crop management targets, missed opportunity for direct stakeholder and student engagement and many more direct and indirect effects. SPARC institutions however are trying their best to not let the season go to waste and operating within the established guidelines of their respective institutions to protect germplasm, support graduate student research and pursue outreach and engagement. A successful virtual field day, the first of its kind hosted by the SPARC team at NC State University is a great example of this.
The fact that an episode starting locally in one part of the world could impact the globe to such an extent is something we have theorized in the past, but actually living and experiencing right here in the present. But then again, in a non-pandemic context as well, regional developments leading to global impact is not a brand new concept either. In fact it is the essence of the SPARC mission-"Building a resilient global bioeconomy through a regional partnership". Time will tell how the pandemic will affect this mission but affect, it will. Maybe teleworking will become more common, but global aviation that moves people and goods is not going anywhere. Will airlines go back on their commitments or will consumer demand and corporate social responsibility help them adhere to the commitment without losing sight of the larger mission of taking carbon out of the air. Some plans may have derailed for now but as long as we collectively acknowledge that the problems we are here to solve still remains, carinata and other lipid feedstock delivering low carbon fuel will be part of the solution to that problem.
The 3rd Annual SPARC meeting and 7th Carinata Summit at Tampa helped remind the team of our mission and infuse energy and momentum into the team with all the members participating in active discussions that spanned subject matters from how to increase crop yield within the framework of sustainability, to crop insurance, to setting up a bio refinery in the Southeast, to global successes in carinata adoption and expansion. Comprehending the global implications of a regional undertaking as well as understanding the regional impact due to global developments in the renewable energy and climate change arenas are both integral to the success of SPARC. We cannot claim we had this attitude on day 1, but we can certainly say we are very close. Stay safe!
SPARC Stories
The annual Carinata Summit and 3rd SPARC Annual Meeting was held February 26th-28th, 2020 at the University of South Florida in Tampa, FL. The event brought together industry, academia and government agencies who have a shared interest in the development of a carinata-based bioeconomy. The 2020 Carinata Summit provided an opportunity for many carinata researchers to become acquainted with new industry partner NuSeed, which acquired Agrisoma in 2019. NuSeed's Leon Streit provided a vision for the future of carinata which included the return of commercial production to the Southeast US. While no solid timeline was provided, NuSeed indicated that the development of higher yielding, frost-tolerant, early maturing hybrids are a critical need for the region. Representatives of the carinata community agreed that research in this direction is important for the future of carinata and SPARC's mission of commercializing it in the Southeast US.
Another major takeaway from Carinata 20/20 was the need for oilseed crush facilities that can handle relatively small volumes of seed expected from initial production of carinata when it is reintroduced commercially in the Southeast US. As carinata produces an inedible oil, existing crush facilities require a complete cleaning after handling carinata seed. In order for such processing to be economically viable, minimum seed volumes on the order of 40,000 tons are required at industrial scale crushers in the region. Similarly, 30,000 tons of seed are required to fill a cargo ship for transport to Europe for processing. These volumes likely will not be achievable in the first years after reintroduction of carinata production in the region. Therefore, it is necessary to start exploring alternative options to the large, industrial crush facilities already in place in the Southeast.
Nathan Chan of TerViva, the local leader in the pongamia industry, was part of a panel during Carinata 20/20 which discussed developing lipid feedstock supply chains in the Southeast US 20/20. He explained how they addressed the issue of low-volume crush for their supply-chain. TerViva was able to obtain financial support for the construction of a 2 million gallon per year oilseed crush facility in Florida to handle their seed. This was recognized by SPARC as a viable model for the future of carinata in the region. The supply chain and extension teams assumed leadership roles in pursuing new opportunities in crush for carinata. This will include identifying and applying for grants which may fund feasibility analyses and identifying
partners that can collaborate on the identification and development of new crush opportunities for the carinata industry.
The carinata team also heard from Winthrop Phippen of Western Illinois University who represented the new USDA-NIFA Coordinated Agricultural Project cleverly named Integrated Pennycress Research Enabling Farm & Energy Resilience (IPREFER). This CAP focuses on developing pennycress, a cool season oilseed crop which thrives in the cold winters of the Midwest. This concept was very familiar to the carinata team and many similarities to SPARC were identified. Also presenting was Tim Ulmasov of CoverCress, IPREFER's industry partner. Tim covered the agronomic and biochemical characteristics of pennycress. One outstanding difference from carinata identified by Tim was the poor performance of pennycress in hot climates which would make it unsuitable for production in the Southeast. IPREFER is just getting started so the SPARC team was able to provide a lot of advice to the new project. It was also clear that there will be a lot of opportunity for cooperation between the two CAP projects in the future while keeping both industry partner's interests in mind.
Ramdeo (Andy) Seepaul, Ed Coppola, John Leeds, and Rich Altman all received awards for their contributions to the pursuit of a carinata based bioeconomy and the SPARC program. Richard Altman convened a panel discussion on "New Perspectives in Carinata Supply Chain in the Southeast US. The panel participants provided a comprehensive look at the work done so far using the Freight and fuel Transportation Optimization Tool (FTOT). A robust discussion of the latest results from FTOT ensued and feedback was provided to the modelers concerning next steps in this effort. The panel also echoed the sentiment of participants in the summit that the lack of appropriate-scale oilseed crush and extraction is a major bottleneck in the supply chain.
The next event at the Annual Meeting was the debut of 'SPARC Tank', an interactive activity developed by Extension Team member Ben Christ and his cohort at the UF/IFAS Natural Resources Leadership Institute (NRLI). This activity asked SPARC team members to assume the role of either "Shark" or "Entrepreneur" where the entrepreneurs developed a pitch to the sharks based on the perspective of one of the SPARC teams. Each entrepreneur team was composed of members of several SPARC teams to provide a diverse perspective in developing the pitch. SPARC Sharks then showered the entrepreneurs with Shark Bucks™ and a winner was declared. While the activity was a lot of fun, it also allowed the entire SPARC team to think outside their silo and work with other teams to develop a concept using SPARC outcomes. The activity was a roaring success and really woke the meeting participants up early in the morning on the last day of SPARC 20/20.
After SPARC Tank, SPARC members broke into their workstream teams to develop plans for 2020 and beyond. The meeting provided excellent opportunity for students to present their research, and for all of us (students included) to coordinate our future efforts as we move into Year 4. It was particularly enlightening to get perspectives from teams other than those I work with on a daily basis, which provided a larger, "30,000 foot view" of the overall research effort.
The Meal Efficiency Team reported that Dr. Miller continues experimenting with procedures to extract sinapic acid and a discussion took place about the possibility of using the meal for cattle feeding after the sinapic acid was extracted. This approach may yield benefits in terms of improved palatability because of the removal of one of the compounds that could be affecting cattle preference for the meal.
The Workforce Development Team met with various SPARC members to discuss expanding the breadth of student education across various disciplines; providing students with additional experiential learning opportunities and identifying new opportunities for interdisciplinary research collaboration among PIs through submission of joint proposals to the USDA and other federal and state agencies.
The Extension and Supply-Chain Teams took responsibility for pursuing the development of appropriately scaled oilseed crush in the region. They will work together to follow opportunities with partner organizations to establish this capacity in the Southeast. The Extension team also identified several products that will be useful in maintaining interest in carinata during the commercial production pause. Some that were discussed included carinata "Mythbusters" to address misconceptions about carinata, grower focused resources that provide a comprehensive look into the "First 30 days of carinata" for a successful crop, further development of the carinata mobile application.
The Fuels and Co-Products Team was encouraged by opportunities to reduce production cost by co-processing low cost feed stocks with carinata oil and the commercial opportunities for erucic acid, sinapic acid, and other valuable co-products. A new concept was conceived at the SPARC meeting to co-locate the cleanup portion of the conversion process with a carinata crush facility. That concept will be evaluated further in the coming months as an approach to reduce crushing costs and produce a very low metal content carinata oil that may expand market opportunities.
System Metrics Team reported making steady progress in accomplishing research objectives. A preliminary economic analysis for representative carinata based crop rotation systems in the region is getting its finishing touches before review. A module for aboveground carbon emissions related to jet fuel produced from carinata needs to be integrated with a techno-economic analysis in the coming months. A framework for land use change model in the presence of carinata as a potential cover crop in the tri-state region of FL,GA, and AL has been developed. An initial watershed-scale modeling revealed the benefits of carinata on hydrology, nutrients, and sediment loads for Little River watershed. SWAT modeling at a larger scale (the upper Suwannee River Basin), is under way to assess the effects of carinata on hydrology, nutrient, and sediment loads. The CROPGRO model has been adapted for carinata based on growth analysis data collected by SPARC collaborators. Initial DayCent model outputs are now in place and need to be further developed to provide all the relevant metrics.
The meeting wrapped up with a synthesis, by Sheeja George and Wendy-Lin Bartels that summarized the progress made at the meeting and outlined the plan for the next year. The most significant takeaway at the synthesis session was that SPARC is at an exciting stage where members are comfortable with what each of them are charged with doing and having now found their niche, are willing to step out and understand how the realization of carinata commercialization is a sum total of complex and mindboggling number of variables but more importantly, acknowledging how each of their contributions impact
one or more of those variables and take carinata one more step toward global success.
SPARC Member Spotlight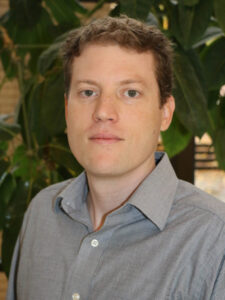 Dr. Greg Colsonis Associate Professor in the Agricultural and Applied Economics Department of the University of Georgia. He has a BA from the University of Virginia with a double major in economics and mathematics. Greg received an MS in economics at Iowa State University where his research focused on informal machinery sharing among Midwestern farmers.  Also at Iowa State University, he received a PhD in economics for his research using experimental auctions to assess the impact of information on consumer demand for intragenic vs. transgenic GM foods with enhanced consumer traits. Since receiving his PhD in 2009, Greg has been a faculty member at the University of Georgia.
Greg's primary research area focuses on the design of surveys and economic experiments to understand consumer and producer decision-making.  Some of his work has shown the impact risk attitudes and grower-specific subjective probabilities play in the decision process and the crucial role agricultural extension can serve in reducing informational asymmetries.  On the consumer-side, Greg uses choice experiments and experimental auctions to explore consumer demand for existing and novel food and energy products under alternative marketing and informational settings.  
In SPARC Greg's primary allegiance is to the Extension team but his expertise allows him to play an interdisciplinary role spanning multiple workstreams within SPARC, including the feedstock development, supply chain, social science teams. Greg was a keen observer during the early days of the project that allowed him to grasp the breadth of the SPARC mission, after which he was able to carve out pertinent questions for SPARC to consider. His systems level knowledge is very relevant for SPARC as his knowledge area spans agriculture, energy, and environment-a hard mix to find, and just the right mix for SPARC.  He and his students have produced some very fine economic analyses based on existing data, and continue to explore barriers and incentives related to carinata adoption.
Teaching and mentoring of students is the best part of Greg's workday.  He teaches microeconomic theory at the undergraduate and graduate level and a novel research methods course he developed on agricultural and environmental economic experiments.  He incorporates contemporary research that highlights divergences between textbook theory and empirical evidence from the real-world.  He has chaired, co-chaired or been on the committee of several graduate students in his career so far and continues to mentor more than 15 students currently. He has received a number of awards for his teaching including the 2018 Early Career Teaching Award from the UGA College of Agricultural and Environmental Sciences. 
Greg enjoys the lively art, food, and music scene of Athens, GA and looks forward to football season each fall.  But the real highlight of his year is eating and sightseeing his way across Turkey with his wife.
Sanjay Nana is a Senior Chemical Engineer at Applied Research Associates (ARA) and a member of the SPARC Fuel & Coproducts team. He has worked with ARA for over eight years. He is extensively involved in process engineering design and development, project management, and process technology commercialization. He manages all bench and pilot scale test work and is currently managing the design, installation and commissioning of a 5BPD (Barrels per day) Bio-Isoconversion (BIC) Process. 
Sanjay has a chemical engineering degree from the University of Witwatersrand, Johannesburg. His scholarship earned him a job at the gold mine that covered his education and other expenses. He worked with every step of the extraction process all the way from ore to precious metal. 
Sanjay is involved with process development activities like modelling and simulating efforts within the Better Fuels Group at ARA and partakes in many commercialization strategies. He has co-invented and co-authored multiple patent applications which includes the CH high rate reactor system, naphtha reformer technology, pour point reduction technology and hydrothermal cleanup processes. Sanjay Nana continues to advance process development, process performance and economics to support the commercialization of the BIC process in numerous roles. He works diligently on multiple projects including international ones where he provides process engineering input to the collaborators. He oversees engineers as well as technical and analytical staff on a day to day basis. Sanjay's role in the company is instrumental in their commercialization strategies as well as intellectual property generation.
Sanjay has been involved with fuel development specifically from carinata even before the initiation of SPARC, and thus has a long history with carinata related developments in the region. His diligent yet unassuming nature makes him extremely approachable and dependable especially as SPARC works on multi-disciplinary projects that require members to work across workstreams. A native of Johannesburg, South Africa, Sanjay now lives in Panama City with his wife and three sons. Sanjay is a very talented musician and enjoys composing, playing instruments and singing. Sanjay's weekends are apparently pre-booked with projects around the house which is what he enjoys doing in his "spare" time with his oldest son when he comes home from college. 
SPARC Student Spotlight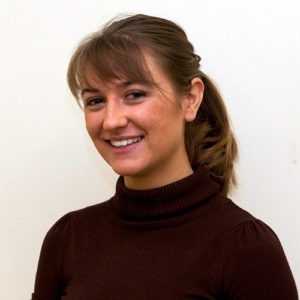 Theresa Piskackova is a PhD candidate at North Carolina State University studying weed ecology with Dr. Ramon Leon. She achieved her Bachelor of Science degree in Plant and Soil Science from Southern Illinois University, Carbondale. Trekking to North Dakota State University, she found a home in the upper Midwest studying drift and soil residuals of dicamba on non-target crops as part of her Master's degree. A common thread throughout her student career has been understanding weed dynamics and furthering the understanding of weed management at a systems level. This overlapping theme and experience across the mid-west, northern plains and now the Southeast, have not only made her proficient in all the major row crops but also on matters related to weed management in emerging crops.  
Theresa is excited to be part of SPARC to improve the agronomy around introducing a new winter crop in the southeast United States. Her PhD research focus was to develop weed emergence and phenology models and trying to use these for creating a framework for better-informed weed management. She was a key team member of a multi-state project to develop weed emergence models. Weed management options in carinata cropping systems is an area that needs significant research, and Theresa and others in her program have made very promising findings through the models she has developed. The most exciting part of the weed models are the applicability to many types of weed control measures in addition to herbicides, which are currently limited in carinata. She is also working on putting together a herbicide diagnostic key to add to the suite of online carinata resources for growers. Theresa maintains a good balance between field and lab research as well as extension and outreach activities as she tries to make her research relevant and applicable to real world problem solving. 
Coming from a farming community in southern Illinois, she is very close to the real world issues which steered her toward pursuing agricultural research. She hopes her research can help rural communities thrive while increasing crop diversity and native habitats. Theresa is an avid member of Toastmasters International where she has held several office bearer positions. Her gift of public speaking was evident as she made eloquent presentations of her research at the recent SPARC annual meeting. 
She is active in all her research affiliated communities and has given back to her fold by holding positions of responsibility and service. In her spare moments, she enjoys dancing with a local German folk group and tries to grow as many plants as possible on the small patio of her townhome.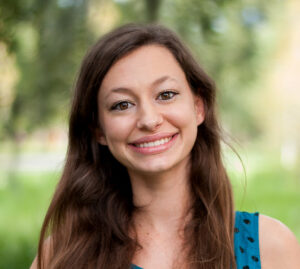 Jessica
Martin
is a graduate research assistant in Dr. Philippidis' Biofuels & Bioproducts lab at the University of South Florida (USF) pursuing her doctorate degree in Chemistry. Her SPARC research focuses on the development of organic acids from carinata meal though pretreatment, hydrolysis, and fermentation using a biochemical process to increase the value of the meal and enhance the overall economics of carinata. Prior to beginning her work with Dr. Philippidis, she conducted physical chemistry research pertaining to the sequestration and conversion of CO2 using photo-active metal-organic frameworks
While at USF, Jessica has instructed general chemistry and organic chemistry labs for undergraduate students and has also served as a teaching mentor for graduate teaching assistants. While serving as teaching mentor, she was involved in curriculum development for inquiry-based labs offered to undergraduate students at USF. Jessica has also worked with the Advanced Placement (AP) Summer Institute at USF guiding AP teachers from around the world in chemistry workshops to expand their knowledge of content, structure, and methodology. 
Before attending USF, she completed her bachelor's degree in Chemistry at Florida Gulf Coast University (FGCU), where she conducted research on functionalizing metal organic frameworks. Additionally, at FGCU she worked in the Biology, Genetics, Chemistry, and Physics labs assisting undergraduate students. In her free time, Jessica enjoys cooking with fresh herbs from her own garden and riding her bike leisurely through nature trails.
Events
Student Awards at Southern Branch American Society of America Meeting
• J.E. Iboyi, M.J. Mulvaney, K.S. Balkcom, R. Seepaul, R.G Leon, P. Devkota, I. Small, S. George, D. Wright. 2020. Carinata yield is optimized at 6 kg seed per hectare rate regardless of tillage regime used. Southern Branch American Society of Agronomy Annual Meeting. Louisville, KY. Feb. 2, 2020.
• M. Bashyal, M.J. Mulvaney, R.G Leon, G. Maltais-Landry, C. Wilson, J. Erickson. Nitrogen contribution from peanut residues to Brassica carinata. Southern Branch American Society of Agronomy Annual Meeting. Louisville, KY. Feb. 2, 2020.
• J.E. Iboyi, M.J. Mulvaney, R.G Leon, K.S. Balkcom, I. Small, P. Devkota. 2020. Previous crop effects on yield of Brassica carinata and summer crops. Southern Branch American Society of Agronomy Annual Meeting. Louisville, KY. Feb. 1, 2020. Awarded 1st place in PhD poster competition.
• M. Bashyal, M.J. Mulvaney, D. Lee, R.G Leon, G. Maltais-Landry, C. Wilson, J. Erickson. 2020. Carinata yield and physiological response to nitrogen levels. Southern Branch American Society of Agronomy Annual Meeting. Louisville, KY. Feb. 1, 2020. Awared 3rd place in PhD poster competition.
SPARC Student Competition Awards:
• 1st Place Oral-Karyn Moses (Z.Tong)
• 2nd Place Oral-Jessica Martin (G. Philippiddis)
• 3rd Place Oral- Joseph Iboyi (M.Mulvaney)
• 1st Place Video-Ruby Tiwari- (P. Devkota & M. Mulvaney)
• 2nd Place Video- Joseph Iboyi (M. Mulvaney)
SPARC Student Competition Awards: (From left to right ) Participants with their advisors; Karyn Moses (1st Place Oral); Jessica Martin (2nd Place Oral); Joseph Iboyi (3rd Place Oral & 2nd Place Video); Ruby Tiwari (1st Place Video); Joseph Iboyi and Mahesh Bashyal receive awards at the Southern American Society of Agronomy