Message from the Executive Committee
Three billion gallons per year by 2030 and 35 billion gallons per year by 2050 to meet net-zero "economy-wide" emissions are the goals of the joint agency Sustainable Aviation Fuel (SAF) Grand Challenge that was announced close on the heels of the US administrations' declaration to advance the use of cleaner and sustainable fuels in American aviation (FACT SHEET: Biden Administration Advances the Future of Sustainable Fuels in American Aviation | The White House). Stakeholders including airport authorities, airlines, aircraft manufacturers, fuel producers, non-governmental organizations are coming together to take up the grand challenge and bring it to fruition. American farmers are strategic partners in this conversation as the grand challenge paves the way for purpose grown feedstock such as carinata to serve as alternative fuel and revenue streams. The timing of these announcements could not have been better as SPARC's comprehensive body of agronomic, fuel and coproducts, social science, modeling and metrics research as well as Extension products become available for our farmers and stakeholders downstream to the farm to make informed decisions. This body of work and ongoing engagement with our Extension agents and farmers also reveal areas that need further investigation and opportunities for innovation. Ensuring sustainable feedstock supply in the Southern US without compromising farmer profitability continues to be SPARC's overarching mission. Related to this mission is SPARC's goal to obtain pertinent data that can fill information gaps at multiple levels from the ground up, in our effort to make adoption and commercialization of carinata a reality.
SPARC had a very successful virtual annual meeting that was the result of months of diligent planning and creative alternatives to an in-person meeting [SPARC Conference 2021 | SPARC (sparc-cap.org)]. Our speaker panel was impressive and represented various aspects of the renewable energy space. The international panel at the meeting focused on carinata production and adoption in various geographies and was the first of its kind. The exchange of perspectives was valuable and insightful. We hope to keep up these relationships as we continue toward a common goal of making carinata a part of every farmer's success.
SPARC Stories
The supplemental protein shortage in the Southeast: a call to action for carinata meal
Nicolas DiLorenzo
The perfect storm has unfolded in terms of availability of feedstuff for cattle supplementation. While this may seem exaggerated, a recent tour of beef cattle operations that I was able to do in North Florida and South Georgia confirmed my fear. The timing for the introduction of an excellent protein source such as carinata meal, could have never been better, and this story explains the reasons behind that.
The United States is the largest producer of beef in the world, with a beef cattle herd comprising approximately 90 million head, producing 15 million metric tons of beef annually. The southern United States is home to approximately one third of the total beef cattle population. This region mostly produces forages that are inherently low in protein concentration. Therefore, the use of supplemental nitrogen in beef production systems is a necessity here. Considering the 28 million head of beef cattle in the southern U.S. and the need to supplement protein for at least 100 days of the year (assuming that no winter forages are available for grazing), the need of supplemental protein in this region would be to the tune of approximately 1.3 million tons of protein/year. This calculation is only based on the needs in the southern U.S.; however, many western U.S. beef production regions also rely on supplemental nitrogen during the winter months due to the decline in pasture quality and heavy presence of snow.
The perfect storm
The disruption in the supply chain caused by the COVID-19 pandemic coupled with the increased demand for animal proteins and rising fertilizer prices has led to a situation in which supplemental feed for cattle, particularly high-protein byproducts, has becoming problematic. Put in simple terms, the forages available in the southern US by themselves are not sufficient to sustain the need for livestock protein supplementation. The direct impact of that shortage is reflected in high feed prices, which in turn may lead to increased beef and milk prices. The array of supplemental protein sources in the south US is quite limited. Currently, byproducts from the corn ethanol and cotton industry are at the top choices in terms of availability and price. Other sources of protein such as soybean meal can also be appealing, however the competition for these resources with other animal protein industries such as pork and poultry is fierce. With a citrus industry shrinking daily at an alarming pace, the Southeast US particularly is quickly losing one of the main byproducts used as supplemental feed for cattle: citrus pulp pellets. In addition, the only corn ethanol plant that was functional in South Georgia has shut down, eliminating a local supply of DDGS, one of the most cost-effective protein supplements used by all livestock industries. It is fair to say that cotton byproducts such as whole cottonseed and cottonseed meal, are the only true southern byproducts still viable.
Transportation and labor needed for some of these commodity feeds are also becoming limiting factors. While visiting with friends and colleagues in the allied feed supply industries, it is becoming evident that the shortage of labor that seems to affect us daily when, for example, we go to a restaurant, is also greatly affecting our ability to deliver much needed protein supplements to cattle in a timely manner.  
Carinata meal: great timing for a grand entrance
The timing could not be better for carinata meal to make its grand entrance in the US as a prime source of supplemental protein for the livestock industries. The quality of this meal when used in beef cattle diets has been extensively studied by SPARC members, and scientific publications highlight many of those quality attributes in detail (www.sparc-cap.org).
Preliminary results from dairy studies conducted at North Carolina State University also appear to confirm that carinata meal could replace the very expensive soybean meal that is needed to sustain dairy cow production. It would not be an exaggeration to think that the impact of this new protein source in U.S. beef and dairy production systems may parallel that of byproducts of the corn ethanol industry (e.g., DDGS), and that, most likely, the impact will not be confined to the southern region of the U.S. 
In summary, it is often said, challenges bring opportunities. We are facing the perfect storm in terms of high demand for animal proteins, and reduced options in terms of supplemental feeds from agricultural byproducts. This creates a great opportunity for carinata meal to enter the highly competitive and yet efficient animal protein production systems in the U.S.
Student Member Spotlight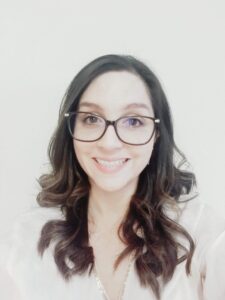 Rebeca Sandoval Ruiz is a PhD candidate with Dr. Zane Grabau at the University of Florida. Rebeca's expertise is in the broad area of crop protection with a focus on nematodes, microorganisms dwelling in the soil, some of which could be beneficial, while others are devastating to plants. Her interest in the harmful species of nematodes started way back during her undergraduate days in Costa Rica where she studied how to identify certain nematode species in Costa Rican crops. Continuing at the University of Costa Rica, she got a master's degree also in agronomy where she conducted an in-depth investigation into population genetics of another significant nematode species.
In 2018, she received the Fulbright scholarship which allowed her to come to the University of Florida to start pursuing her Ph.D. in Nematology. At the university of Florida, she continues her research on nematode control in crops prevalent in the Southeast (SE) US. She brought her knowledge of these 'soil-dwellers' to SPARC where she is interested in finding out how carinata, a species in the brassica family, can control parasitic nematodes in crops of economic importance in the SE US. She has been very successful in demonstrating efficient management of important nematodes in crops by introducing carinata as a winter rotation option. This is a very relevant line of research for this region where nematode control is a significant aspect of every farmer's crop management plan.
Rebeca is very active in various professional societies. In addition to research, she has a passion for extension and outreach to farmers. She is also actively engaged in technical training and education related to laboratory procedures involving nematode identification. She continues to work collaboratively with her alma mater and various international projects centered in South and Central America. Rebeca has won various academic achievement and oral presentation awards during her career as a graduate student. One of her recent awards was at the 4th SPARC Annual Meeting where she won first place for the SPARC Character Design competition. It is no surprise that she is an avid nature lover, and her work makes sure she always remains connected to it. In her spare time, Rebeca loves to paint, cook, and listen to audiobooks.
Member Spotlight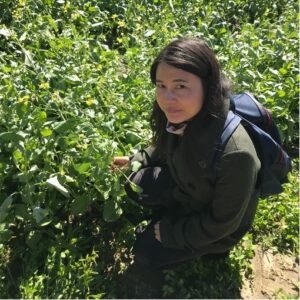 Dr. Zhaohui (Julene) Tong is an Associate Professor in the Department of Agricultural and Biological Engineering at the University of Florida. She obtained her bachelor's and master's degree in China followed by a second master's and a doctoral degree in Chemical Engineering from the Georgia Institute of Technology. Prior to joining the faculty at the University of Florida, she had an enriching experience with industry engaged in papermaking, international packaging, and engineering consulting. Her early research career started with bio-based polyurethane and smart nanomaterial synthesis. Her passion for a high-efficiency circular bioeconomy led to her interest in production of renewable products and sustainable processes. Her current research therefore focuses on the use of green chemistry and engineering to convert low-cost biowaste to value-added bioproducts including platform chemicals, functional materials, and biofuels.
In SPARC, Dr. Tong led a project to develop a real-time food spoilage detection packaging film from biofuel "waste" (glycerol). After the multiple-year study, she and her team successfully developed devices and methods for determining or monitoring the quality of food products. The devices her team invented comprise a glycerol-based pH-sensitive film incorporated with a quick response code, where the pH-sensitive film is positioned to be in contact with the food product.
Dr. Tong is very accomplished with several peer-reviewed publications and patents to her credit. She has an impressive grantsmanship record with active and past collaborations with several leading US federal and other funding agencies. Over the years several graduate students, postdoctoral associates, visiting scholars and interns have benefited from her mentoring. Dr. Tong is also very active in youth mentoring and development through her involvement in the local and state 4H program.
Dr. Tong is originally from China. She enjoys traveling and watches movies with her family in their spare time. She enjoys baking with her kids together in her kitchen on weekends.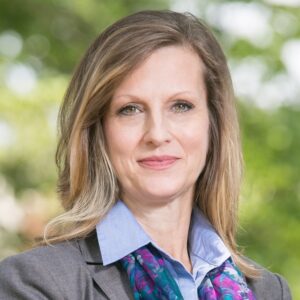 Dr. Sharon Kane is a Sr. Public Service Associate at the Center for Agribusiness & Development at the University of Georgia (UGA). In her current role she is responsible for statewide coordination of efforts between resources of UGA with food and fiber/agribusiness ventures in Georgia, including applied research and evaluation projects of the CAED. She has a PhD in Agricultural Economics from UGA and a master's degree in Economics from the University of Kentucky. Prior to joining the UGA, she was an economist for a Fortune 500 corporation, focusing on econometric analysis and economic education. In addition, she has over 10 years of experience in the mortgage banking industry, specializing in federally insured and bond issue loans. Dr. Kane designs and conducts quantitative and qualitative research in response to requests for research from various stakeholders. She is proficient in economic impact analysis using the nationally recognized IMPLAN software and programing and economic analyses using various widely accepted platforms. Dr. kane also has an outreach and education aspect to her role as she disseminates training programs for entrepreneurs, extension agents, producers, local and statewide economic development entities. Prior to her current role she has held positions of research analyst and subsequently, Director of applied research at the Georgia small business development center.
She brought almost two decades of research and program development expertise to SPARC where her research provided very useful preliminary insight into county, state, regional level economic impact due to the adoption of an emerging crop like carinata. Her research provides tools to SPARC that will help make informed decisions by stakeholders along the value chain regarding strategic commercialization and supply chain development of carinata, and policy modifications to support the new enterprise.
Dr. Kane is very well-published and has numerous awards and honors to her name. one of her major accomplishments has been the 'Flavor of Georgia' food contest gaining state-wide prominence under her leadership where the finalists were connected with opportunities to translate their skill and expertise into an enterprise. This opportunity provided them the necessary networks and access to new markets which eventually led to greater success.
Dr. Kane enjoys spending time with her children and their families. Great food, camping and the outdoors are some things that she is always game for especially if it involves her grandchildren. True Crime podcasts and reading mysteries are other interests that she enjoys.