Message from the Executive Committee
Exciting times lie ahead for SPARC as we start several studies, asking new questions that are relevant to successful carinata production in the Southeast. Getting seed in the ground is priority this month. "Not too wet, not too dry" is what we all have ordered, but if that is not what we get, it would not be the first time. SPARC simply pivots, improvises, adds more to the "lessons learned" list, and moves on.
Where did 2020 go? This year will mean different things to different people. The pandemic touched all SPARC lives in one way or the other. To some, it meant big changes, to some extra time spent with loved ones, to some others, it was loss. There was good news and bad; success stories and revelations, but everything taken in our stride. Between now and the next newsletter we wish our SPARC family a Happy Thanksgiving, Merry Christmas, and Happy Holidays.
SPARC Stories
Making "Sense" and Dollars
Sheeja George
Corporations and businesses around the globe are committed to sustainable renewable fuels as part of their corporate social responsibility to contribute toward global GHG reduction. This also relates to businesses addressing consumer demand for transparency and sustainability. The use of renewable fuels is the key to making significant reductions in these emissions, sustainably. Renewable fuels include renewable gasoline, diesel, jet fuels, all of which can be used as "drop-in" fuels. That means these directly replace petroleum and fossil-based fuels. There are several classes of renewable feedstock from which these fuels can be produced. Fats, oils, and greases are one such class, which include plant oils, brown and yellow grease, algae, and other lipids. This class of feedstock can all use common pathways for conversion to renewable drop-in fuels. These pathways like Applied Research Associate Inc.'s CH pathway and others are advanced in their capability to convert oils into renewable fuels relative to certain others from cellulosic feedstock (Bioeconomy Implementation Framework, 2020).
On the crop production end, oilseeds need to be purposely grown as bioenergy feedstock with reasonable inputs. However, these generally fit into a producer's existing framework with respect to infrastructure and crop rotation schemes, needing little to no additional investment to embrace a new crop. Moreover, it's off-season. It does not interfere with the norm, and it comes with additional benefits. For one, it is added income in the winter when most producers leave the land fallow while some use cover crops, both not being direct income generators. Add to it all the benefits of a cover crop (youtube.com/channel/UCv-qG_uisqNYrkpzqkZRyRQ), and we have a true winner. For those that would grow a cash crop in the winter, carinata comes to the scene as a much-needed alternative for crop rotation. The only part that comes out of the field is the seed, leaving all the biomass (carbon) back in the soil where it belongs. Thus carinata fits the description of sustainable biofuels as described by several global regulatory frameworks.
In summary, how often does a renewable feedstock with the perfect fuel chemistry, proven conversion technology, valuable coproduct pathways, and end-to-end use of all products, also happen to be one that perfectly aligns with all the principles of building soil health (crop rotation, live roots in the soil year-round, crop residue left on the ground)? Carinata makes good sense, and there is money to be made!
SPARC Member Spotlight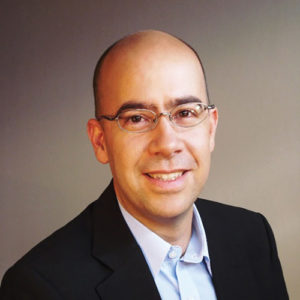 Dr. Ramon Leon
Dr. Ramon Leon is Associate Professor of Weed Biology and Ecology in the Department of Crop and Soil Sciences at North Carolina State University. He is also a member of the Center for Environmental Farming Systems and the Genetic Engineering and Society Center at North Carolina State University. Previously, he was Associate Professor of Weed Science for row crops and turfgrass systems at the University of Florida, Professor of Weed Science at EARTH University in Costa Rica, and Assistant Professor at California Polytechnic State University, San Luis Obispo, USA. Dr. Leon obtained a Ph.D. (2005) and M.S. in Crop Production and Physiology (2003) with emphases on Weed Science and Seed Science, and a Ph.D. in Genetics (2005) from Iowa State University, and a B.S. in Agronomy (2000) from the University of Costa Rica. His research has focused on understanding changes in weed dynamics in response to agronomic and environmental factors. His research spanned California, the Midwestern US, Southeast US, and Costa Rica on crops such as citrus, corn, grapevines, pastures, rice, soybeans, sugarcane, and vegetables. His teaching program is designed to encourage students to practice integrated agroecosystem management and to be socially and environmentally responsible.
Dr. Leon has been an active participant in the carinata program since 2013. He initiated several studies exploring aspects of weed control chemistries that would suit carinata production in the Southeast US. As part of SPARC, he continued those aspects of his research and made significant advances in developing a product suite compatible with carinata production in the Southeast. He is currently spearheading the IR-4 project for carinata that will aid the registration of pesticides for carinata, providing another tool in the farmer's toolbox for making carinata a success. Since his central philosophy of weed management is one that embodies social and environmental stewardship, Dr. Leon's program adopts system-level approaches to weed management in carinata and crops that follow. He is working with SPARC industry partners in developing herbicide-resistant carinata genotypes to further increase the compatibility of the crop with the existing cropping situation in the southeast US.
With an elegant research program and well over 100 publications to his credit, Dr. Leon is an authority on weed management. He contributes widely to the weed science society and agronomy societies both at the national and state level. Dr. Leon is an associate editor for Weed Science, Weed Research, Peanut Science, and previously for Weed Technology, and he is currently on the editorial board of the Agronomy journal. He is also a member of the American Association for the Advancement of Science. Some of his most recent awards include the Outstanding Young Weed Scientist award at the Southern Weed Science Society and the Outstanding Weed Scientist award at the Florida Weed Science Society. He has held several positions of office as part of his service to the scientific community.
Dr. Leon lives in Raleigh, North Carolina with his family. He enjoys biking and hiking with them, and is an avid traveler (in non-pandemic times). He enjoys reading fiction and works of philosophy. Always ready with something witty to lighten up the mood in the room, Dr. Leon is a pleasure to work with.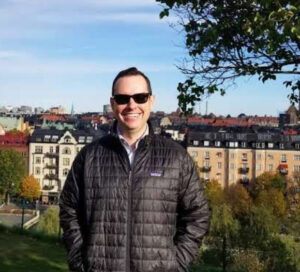 Dr. Robert Hooker
Dr. Robert Hooker or just simply "Rob," is an Associate Professor at the Monica Wooden Center for Supply Chain Management & Sustainability at the University of South Florida's Muma College of Business.  He is also a Research Fellow and Associated Faculty member at the Rutgers University Supply Chain Disruption Research Laboratory (SCDrl) and USF Clean Energy Research Center, respectively.  Rob was honored to serve as a Fulbright Scholar at the Stockholm School of Economics in Stockholm, Sweden.  He was amazed to observe the Swedish approach to sustainability during his time working there.
Rob's primary research focuses on global supply chain management. This includes sustainability and reverse logistics—remanufacturing, reuse, recycling, and repair.  He also examines open innovation strategies for new product development, complex adaptive systems theory for managing high-velocity omni-channel supply chains, and supply chain resilience in the face of disaster.  Prior to a research career, Rob worked in corporate finance, marketing, and supply chain functions.  Therefore, the opportunity to work with a team of interdisciplinary scholars, while contributing to the research of an applied, sustainable, and resilient nature has made SPARC an interesting effort to be a part of. In SPARC, Rob is an integral part of the supply chain team. He with his colleagues were among the first to beta test the Freight and Fuel Transportation Optimization tool (FTOT) working closely with the Department of Transportation's Volpe group. His early work with FTOT provided significant insight regarding the optimization of carinata post-harvest logistics, transportation, and distribution to end-user. His expertise with the model also helped SPARC leverage additional funding opportunities in the state of Alabama to conduct a carinata supply chain feasibility study. Dr. Hooker is also part of the FTOT user group. He is also currently developing a resilience model for SPARC weaving together the various aspects of the carinata supply chain from production to end-use.
Rob has published in a variety of outlets. An article he published in the Journal of Supply Chain Management—the top journal in the discipline—ranks among the 10 most viewed in the history of the journal.  He currently serves on the Editorial Review Board there.  He has also published in the Journal of Purchasing and Supply Management, Journal of Cleaner Production, and MIS Quarterly Executive, among others.  Given Rob's affinity for practical research, this work is conducted in partnership with global Fortune 500 companies and government entities.  His research has been presented at international research and industry conferences, the U.S. National Emergency Training Center, and in national print, radio, and TV media.
Outdoor pursuits are something that Rob has a passion for.  He has been recovering from an injury since being part of the SPARC team but hopes to engage in more fishing, hunting, scuba diving, and maybe skiing and camping in the years ahead.  When not working, Rob also enjoys growing different varieties of avocados, citrus, and mangos.  Rob has a Springer Spaniel he has trained to do therapy work in hospitals but who refuses to leave the produce alone before he gets to try it! Rumor has it; he once rode the Baja 500 course in Mexico on a 450cc dirt bike, sleeping under the stars. Here's wishing Rob a speedy rehab and endless adventure!
SPARC Student Spotlight
Yohei Yoshinaka
Yohei Yoshinaka is a graduate student at the University of Florida's Department of Chemistry working with Dr. Stephen Miller. At the Miller lab, among other research projects, he is involved in developing and testing polymers from plant materials and evaluating their potential to replace fossil-based products. Yohei has a Bachelor of Engineering degree from the Materials Science and Technology Department of Tohoku University, Japan. He later obtained his master's degree from the Department of Advanced Science and Technology from the Japan Advanced Institute of Science and Technology (JAIST). He worked on the molecular design of biopolyamides that had ultra-high mechanical performances. He studied the relationship between structure and property as part of his thesis. He is well versed in a range of experimental chemistry techniques including polymer synthesis, thermo-gravimetric analysis, differential scanning calorimetry, chromatography, spectroscopy, nuclear magnetic resonance, X-ray Diffraction, and more. Before starting his graduate program at the University of Florida, Yohei had a brief internship stint with the United Nations Industrial Development Organization at the Investment and Technology Promotion Office, Tokyo, Japan. He also worked with the R&D section at Fuji Electric, Malaysia before starting his Ph.D. program. Yohei has been an active participant at various national and international meetings taking his research to several places. His academic excellence has won him several financial scholarships as well as awards. He won the outstanding performance award for excellence and achievement at JAIST. He is also a gold medal recipient at the International Conference on Bio-Based Plastics.
News and Events
SPARC welcomes its new addition, Dylan Rigsby, University of Florida. Dylan joins the SPARC social science team as a research coordinator.
SPARC hosted a Cover Crop training for extension agents, producers, and all interested parties. The virtual training was held on September 21, 2020. All content from this training is available on SPARC's YouTube channel (https://www.youtube.com/channel/UCv-qG_uisqNYrkpzqkZRyRQ)
The October All Teams Meeting was held on October 27, 2020. It featured Greg Frost of GulfCoast TungOil giving SPARC an overview of their Tung oil program and the crush facility that will soon be in operation.
George Philippidis will host a webinar along with Drs. Steve Miller and Zhaoui Tong that will bring together multiple disciplines to share their research and identify synergies within and beyond SPARC. This online event will be held on November 23, 2020.